Covenant Players is an international professional Christian drama ministry. Founded in 1963, Covenant Players serves churches, schools, nursing homes, prisons and many other community groups throughout the world. Covenant Players has been in Norway since 1978, and the Norwegian unit currently is led by Seth Ueland Chancy. Much of the work performed in Norway is conducted in English, within the public school system. Performances with confirmation students, youth worship services, and Sunday morning adult services, conducted in either Norwegian or English, are a vital part of the ministry here.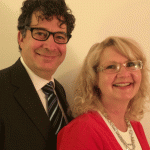 Siri and Seth Chancy are currently serving as the Continental Supervisors in Australasia. Siri is from Stavanger and Seth is from Tulsa, Oklahoma, USA. In addition to ministering in churches, schools and other community groups – Siri and Seth are leading and organizing the ministry of Covenant Players throughout Australia and New Zealand.
The Gentlemen's Growth Group has accepted the responsibility to cover Siri and Seth Chancy and Covenant Players and their work in prayer; however, we encourage any individual or group from SIC to also share in this ministry of prayer.
Contact information for the Chancys: seth.chancy@covenantplayers.org or 51 62 02 03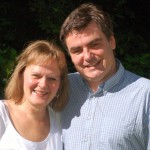 Jorunn and Arek Goriaczko are leading the work in Norway. Jorunn is from Østfold and Arek if from Poland. Though they live in Østfold they serve all of Norway.
Contact information for the Goriaczkos: haukeli@covenantplayers.org or 984 80 042
Read more: www.covenantplayers.org.